The ARTEST project aims to rethink education in humanities in Russia and Mongolia in line with EU standards, research and practices to catch up with the latest trends of the labour market and reinforce education in humanities by adopting digital methods of research and education. The geography of the project connects Europe and Asia, covering countries from Germany to Mongolia. Also, the project connects historical cultural heritage and the latest digital technologies.
---
The project proposal deals with development techniques for the integration of various -- especially historical -- encyclopaedias into a comprehensive information system. The result is a "historical Wikipedia", which is organized on the basis of a diachronic concept graph and inspired by the functionality of semantic networks (e.g. WordNet).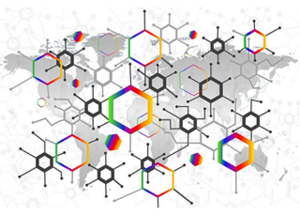 The project "Capture and Link" is a service project of the planned priority programme SPP 2143 "Entangled Africa". The aim of the planned Priority Programme is to generate very rich and varied data in a network of numerous projects, which contain information for common questions of the projects. These data are to be collected and made accessible centrally in the project "Capture and Link", regardless of their format and subject affiliation. The project thus comprises the organisation, design and implementation of data management and the long-term archiving of research data for all other projects of the SPP.
---
is an extension of the e-learning software ILIAS that allows teachers to select, explore, annotate and manage 3D objects from collections. Thus, students are provided with a lower-threshold access than before to research-relevant 3D objects as teaching material. The scenarios and application areas arising from the project presented here are relevant to a wide range of disciplines in several faculties.
The Qualification Development Research project is a cooperation project that is being carried out with Division 2.2 of the Federal Institute for Vocational Education and Training (BIBB). The project uses methods from the field of text mining to analyse job advertisements with regard to the applicant's requirements profile, the work equipment used in the occupation and the activities carried out. The methods are developed with the help of job advertisements that have been made available to BIBB by the Federal Employment Agency for scientific purposes since 2011. Within the project, a framework that is used to extract and categorise information within text domain of job advertisements is constantly being further developed.
---
NAWA financed project to expand international cooperation and international significance of Polish research institutes and universities.